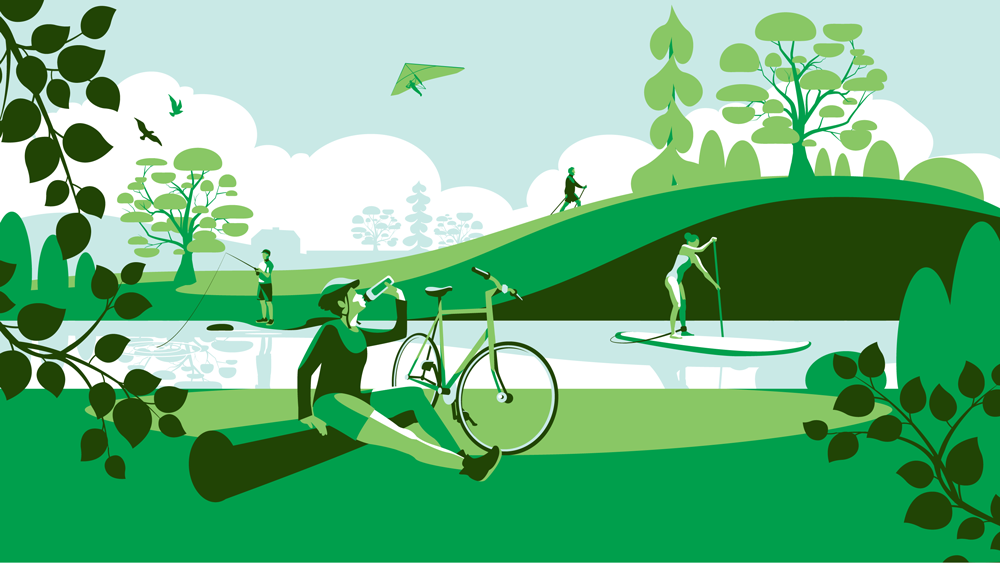 The four illustrations commissioned by the Finnish municipality of Lieto. The main purpose for these illustrations is to visualize the topics of their new community strategy.
The red one is about the inspired personell of the community and the constant development of the local economy.
The green one is about the activity, capability and happiness of the citizens.
The third illustration is about the future development of the townscape and it's titled as "The small town of dreams" in the community strategy.
And finally, the blue one. The theme for this illustration is the community's firm grasp of the future. It is also about their ispiration and desire to make Lieto a more interesting place for new enterpreneurs, employees and travellers.